Residential Elevators
Our consultants perform QEI inspections and consulting services on all makes and brands of residential elevators, wheelchair lifts, vertical platform lifts and other accessibility products.
Are you interested in residential elevators?
Contact: Baxter Residential Elevators, dba
For New Installations of Residential Elevators and Accessibility Products we refer our customers to Nationwide Lifts of Texas.  Nationwide Lifts of Texas is owned and operated by Mr. R. D. Baxter, son of Mr. Richard E. Baxter.
Nati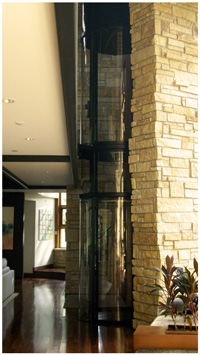 onwide Lifts of Texas has been serving the residential elevator and accessibility market in Texas for over thirty years. As part of the Nationwide Lifts family, they offer our customers a locally-owned and operated family-business who specialize in building long-term working relationships with our customers as well as the stability and support of Nationwide Lifts' national brand and presence.  They are anxious to serve you, why not contact them today?
Baxter Residential Elevators dba
Nationwide Lifts of Texas
1314 W. McDermott, Ste 106-805
Allen, TX  75013
sales@baxterresidentialelevators.com